While helping getting you paid faster, InfoFlo Pay also offers integrated features not found in any other invoice management solution:
Ecommerce
Simple, yet powerful online store:
Easily accept credit card payments
Process one time and subscription payments
Once processed, the contact is automatically added to InfoFlo Pay with credit card number automatically saved for future payments
Generate HTML links for any products/services created in InfoFlo Pay and add them to your site
When the link is clicked on, it will automatically route the visitor to your white labelled InfoFlo Pay site and auto-populate the product select
We use what we sell: Click on the "Buy Now" button below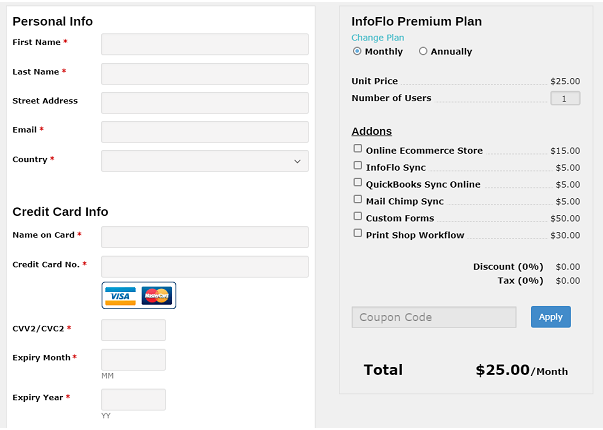 Digital Forms
Complete Digital Forms Solution:
Easy to use drag and drop form builder
15+ ready to use fields such as First Name, Last Name, Email, Address
Advanced fields such as digital signature, upload files, captcha and conditional fields
Types of forms that can be created include: intake, contact us, payment with credit card, contracts warranties ect.
Send auto-populated forms to your customer to save them time
Auto generate a PDF
Approval workflow
Forms can be edited and viewed by customer in portal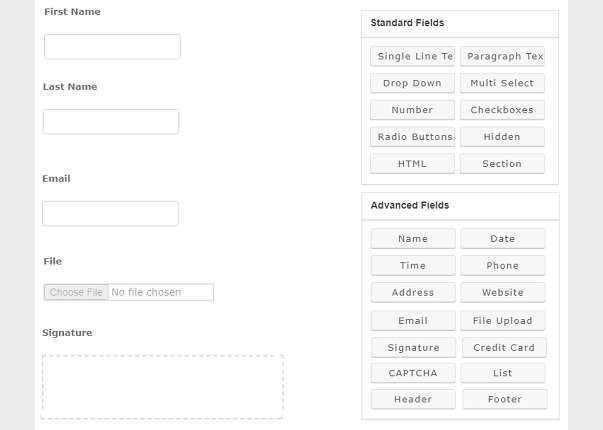 SMS Integration

SMS Email & Notifications:
Send invoice with secure payment link via SMS
Send estimate for customers to acceptvia SMS
Send late payment notifications via SMS
Send digital forms link via SMS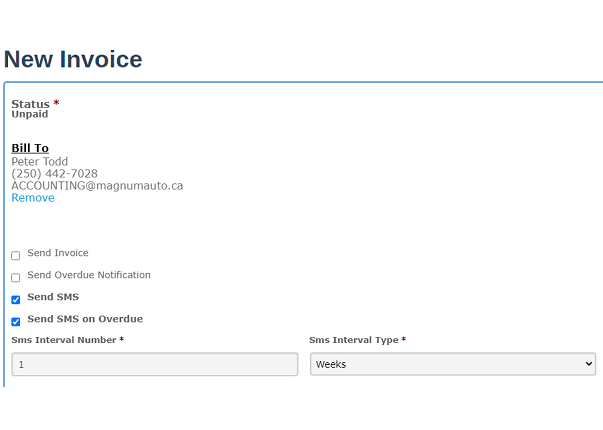 Appointment Booking
Rich appointment setting features include:
Full calendar view
Add Open/Close Hours
Add Worker Hours
Public URL can be added to your site and email signature
Appointments with open time slots can be booked by customers and internal users (e.g. receptionists)
Email notifications when appointment is booked
Gmail sync
We use what we sell. Try it out yourself by clicking on the "Schedule An Appointment" button below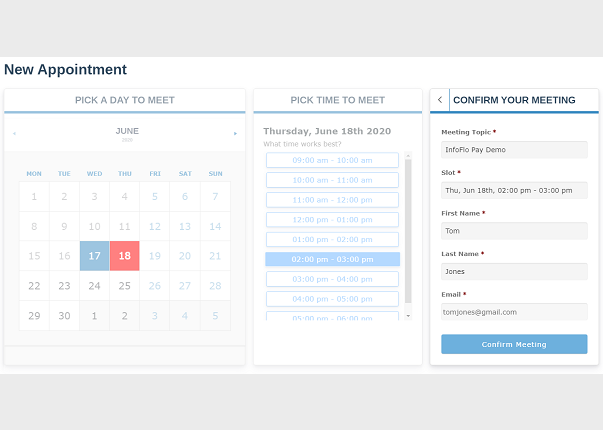 MailChimp Integration
Sync to MailChimp:
Add "subscribe to our newseltter" feature to any digital form and the contact will be automatically linked to your MailChimp list
Automatically sync all InfoFlo Pay contacts to a MailChimp list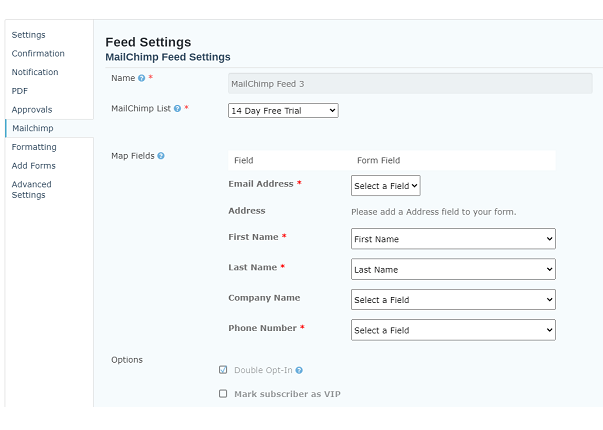 Book a free 30 minute demo and we'll set up your site with branding for free!